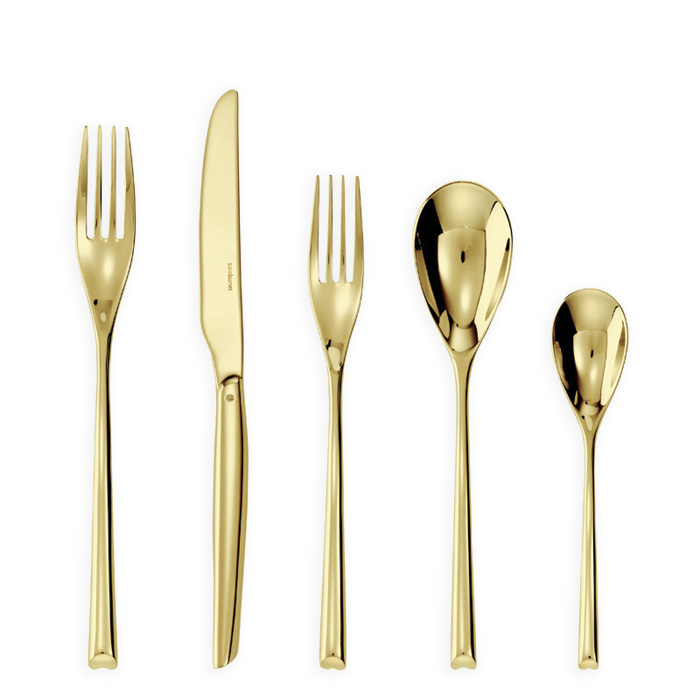 You Fancy
One day while traveling the inner cities of Germany, Nathalie was pulled into a storefront by a charger plate that was rich in blue hues and 24 karat gold filigree embracing it's border. She learned it was called the Natalia charger and obviously that was the sign she needed to own a set. She bought it and felt VERY fancy. Our "You Fancy" table setting is an unapologetic nod to embracing the boss you are and indulging in the high life. Midnight blue satin linens provide the perfect backdrop for these exquisite chargers and etched gold glass plates. Did we mention sleek gold utensils and enchanting gold bird napkin rings? Gold, gold and more gold. Oh. YOU FANCY.
What's Included:
Green centerpiece in gold urn

Two tall gold candle sticks with candles

Two medium gold candle sticks with candles

Two short gold candlesticks with candles

24K Gold Filigree and blue charger

Gold rim entrée plate

Etched gold glass salad plate

Gold rim bread & butter plate

Gold rim water glass

White wine glass

Red wine glass

Gold butter knife, salad fork, dinner fork, salad knife, dinner knife, dessert fork, dessert spoon

Midnight blue satin table cloth

Gold edged napkin

Gold bird napkin ring

Gold backed plan menus

Blank place cards with reversible conversation starters
Products and specifications subject to change to similar items.