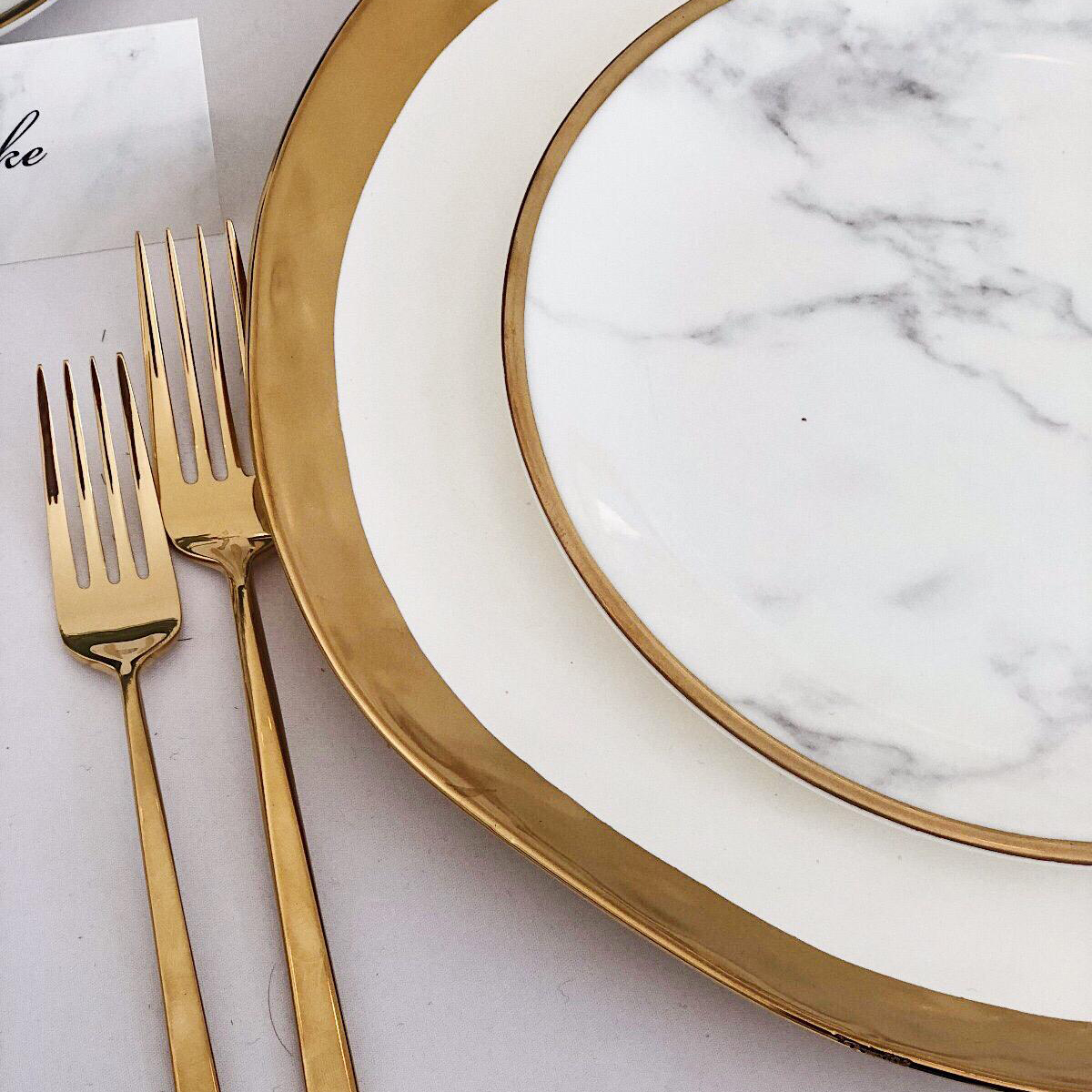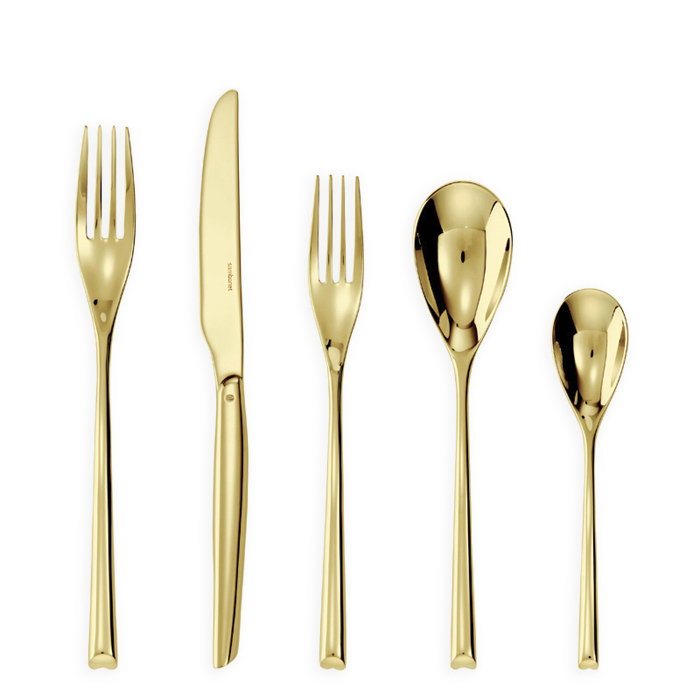 With His Venom
Inspired by one of Nathalie's favorite poems, "With His Venom," this namesake table setting pays tribute to the archaic Greek poet, Sappho. Sappho's poetry, with its intense passion and description of love, sets the stage for a dinner not to be forgotten:
With his venom
irresistible
and bittersweet
that loosener
of limbs, Love
reptile-like
strikes me down
-Sappho
You will adore our custom snake candleholders, flanked by sleek gold flatware and custom gold rimmed marble plates. Show. Stopper.
What's Included:
Green Centerpiece in gold urn

Two Luxe Fête Brass snake candle holders in Gold with candles

Unearthed white gold rimmed charger

Gold rimmed entrée plate

Gold rimmed salad plate

Signature Luxe Fête Marble gold rimmed dessert plate

Signature Luxe Fête Marble gold rimmed bread & butter plate

Gold butter knife, salad fork, dinner fork, salad knife, dinner knife, dessert fork, dessert Spoon

White satin matte linen

Gold edged napkins

Antique gold leafed napkin rings

Gold backed menus

Personalized place cards with reversible conversation starters
Products and specifications subject to change to similar items.