book now: In Home Dinner Party Rental Service for 8 to 24 People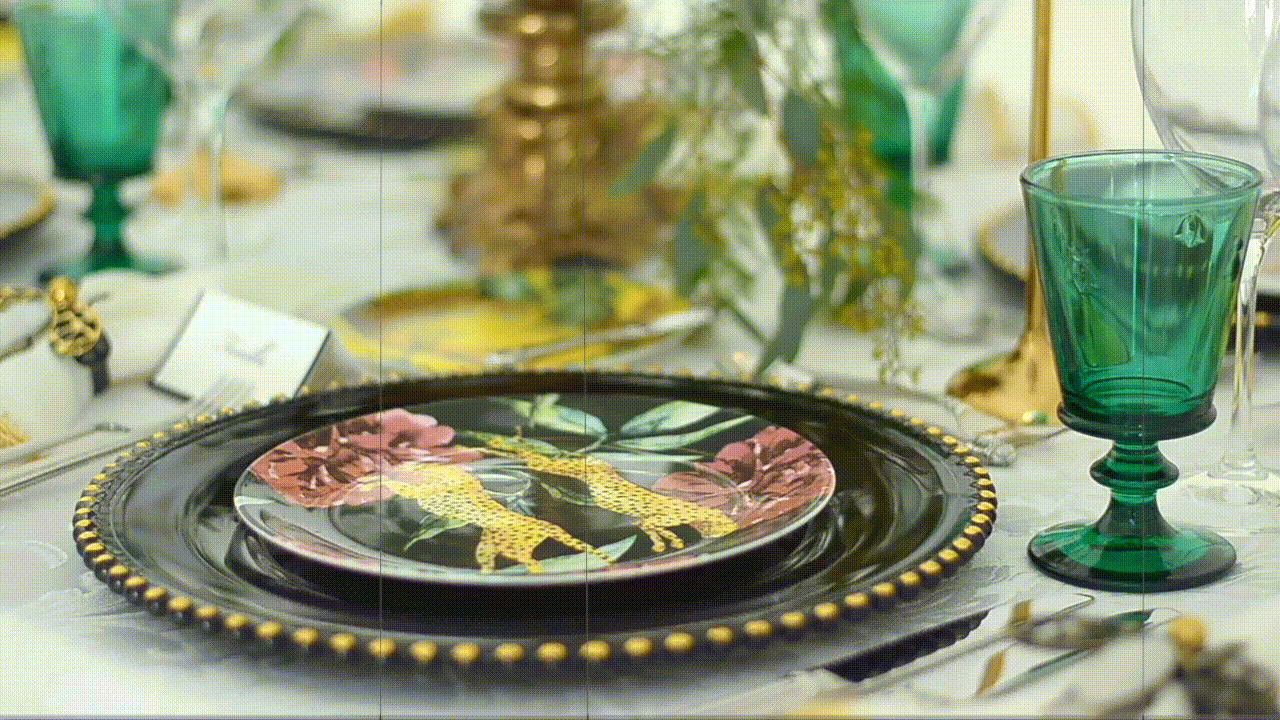 NOW AVAILABLE TO BOOK - dinner party in a box
Effortlessly host the dinner party of your dreams in your home (or other place) using our online rental service, Luxe Fête Social. Via our website you can choose your designer table settings, select your three course gourmet meal, personalize name cards and menu, then sit back and wait for your private chef and butler to create culinary magic for you and your guests and more. Time to eat, laugh and connect. THE DINNER PARTY IS BACK! See our exciting table setting options below to get your order started. All of the fun, none of the work.
What's included?
▪a private chef
▪innovative menus
▪butler service
▪designer table settings
▪fresh florals
▪centerpiece décor
▪personalized name cards and menus
▪a music playlist and conversation starters.
how it works
1
CHOOSE YOUR DESIGNER TABLE SETTING, CHOOSE YOUR DESIRED MENU, SELECT THE DATE OF YOUR DINNER PARTY, SELECT THE NUMBER OF GUESTS (BETWEEN 8 AND 24), AND INPUT OTHER IMPORTANT INFORMATION FOR YOUR DINNER PARTY. WITHIN 24 HOURS, OR THE NEXT BUSINESS DAY, YOUR ORDER WILL BE CONFIRMED.
2
THE DAY BEFORE YOUR DINNER PARTY, YOUR TABLE SETTING WILL BE DELIVERED TO YOUR HOME. OUR FARM TO TABLE INGREDIENTS FOR YOUR GOURMET DINNER WILL ALSO BE SHIPPED TO YOUR HOME IN A CLIMATE CONTROLLED BOX AT THIS TIME. JUST BRING IT INTO YOUR HOME OR KITCHEN. THAT'S IT! NO NEED TO UNPACK THE BOX. THE FOLLOWING DAY, YOUR CHEF AND BUTLER WILL TAKE IT FROM THERE.
3
IT'S PARTY TIME. RELAX. OUR CHEFS AND BUTLERS WILL ARRIVE APPROXIMATELY THREE HOURS BEFORE THE FIRST COURSE IS SERVED TO PREPARE YOUR DINNER, ARRANGE THE TABLE AND SET THE MOOD.
4
HOST THE DINNER PARTY OF YOUR DREAMS WITHOUT THE LIFT OF A FINGER! P.S. WHAT ARE YOU WEARING? (LITERALLY THE ONLY QUESTION YOU'LL NEED TO ASK)
5
RELAX SOME MORE. OUR BUTLER WILL CLEAN UP, BREAK DOWN YOUR TABLE SETTINGS AND NEATLY REPACK THEM FOR PICK UP IN THE NEXT DAY OR SO.
Facebook Disclaimer
This site is not a part of the Facebook website or Facebook Inc. Additionally, this is NOT endorsed by Facebook in any way. FACEBOOK is a trademark of FACEBOOK, Inc.